Adopt Kittens & Very Young Cats


If you are thinking about kittens – think rescue kittens
It is important to remember that little kittens quickly grow into adult cats, so please consider the commitment you are making very carefully. Each little kitten, if he or she is healthy, will live for around 16 to 20 years.
Please note that we prefer our kittens to be homed in pairs, although on occasions we will home them singly.
So, if you or someone you know are thinking about furry additions to the family, please think about rescue kittens and contact us on 07538 967003

Please Note:
Kittens do not leave our care until they are 12 weeks old. This is best practice and is beneficial for both the kittens and new owners.
We have two pairs of older kittens available now!

To watch our Springtime Kitten Diary videos, please scroll down the page
Names:

Myla & Coco
*** HOME OFFERED ***

Age: 6 Months Gender: Female Breed: DSH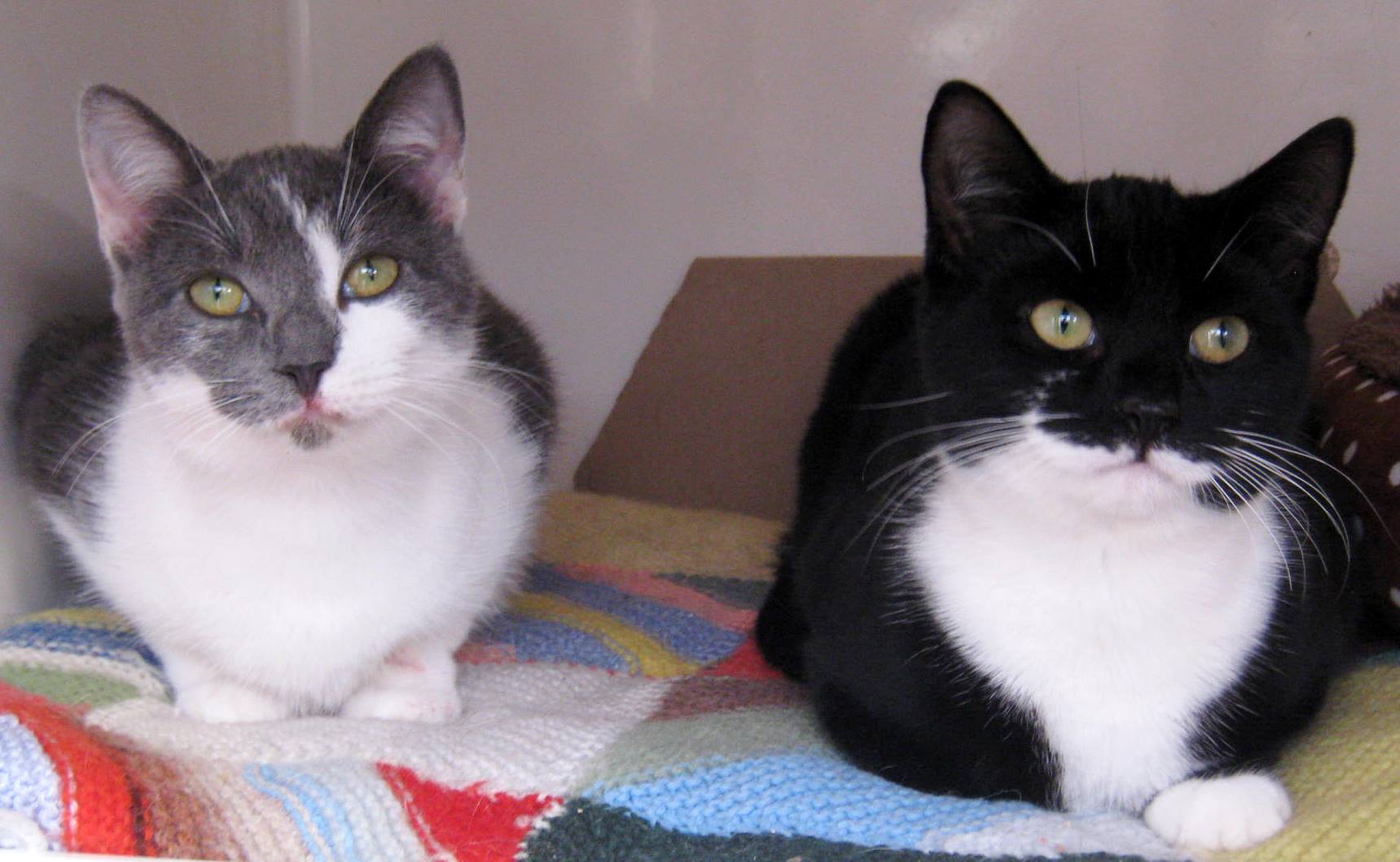 About:
Myla is a beautiful blue and white girl and Coco is her stunning black and white sister.
Myla has lost part of her tail (her story will appear on our News page soon) but this does not affect her beauty. Little Coco is as adorable as her sister and both kitties are sweet, trusting and playful.
If you would like to give these little darlings the fresh start they need, please get in touch by calling our centre on 01580 241632 or by emailing us via our contact page.
Names:
Maya & Patti

*** HOME OFFERED ***
Age:

4 Months

Gender:

Fem

ale

Breed:

DSH & DSLH



About:
Mayer is a sleek glossy black girl and Patti is a very pretty semi longhaired girl.

Little Maya was handed into our care as a lone tiny kitten. We introduced her to Patti's mum who was feeding her own kittens and she accepted her as one of her own.

Although they aren't sisters in blood, they are in every other way and they are so sweet and playful, just as kittens should be. If you would like to offer these cute babies a safe and loving home, our centre number is 01580 241632 or you can email us via our contact page.

Jasmine, Jinks, Jazz and their Mum Jenny were our first Kitten Diary Stars of 2019.
You can watch all four episodes of our Springtime Kitten Diary here!
These gorgeous babies, born in the Spring are available to book now!
© Copyright Rolvenden Cat Rescue | Registered Charity Number 1141631 | All rights reserved | 07538 967003