A Friend For Finlay (May 2023)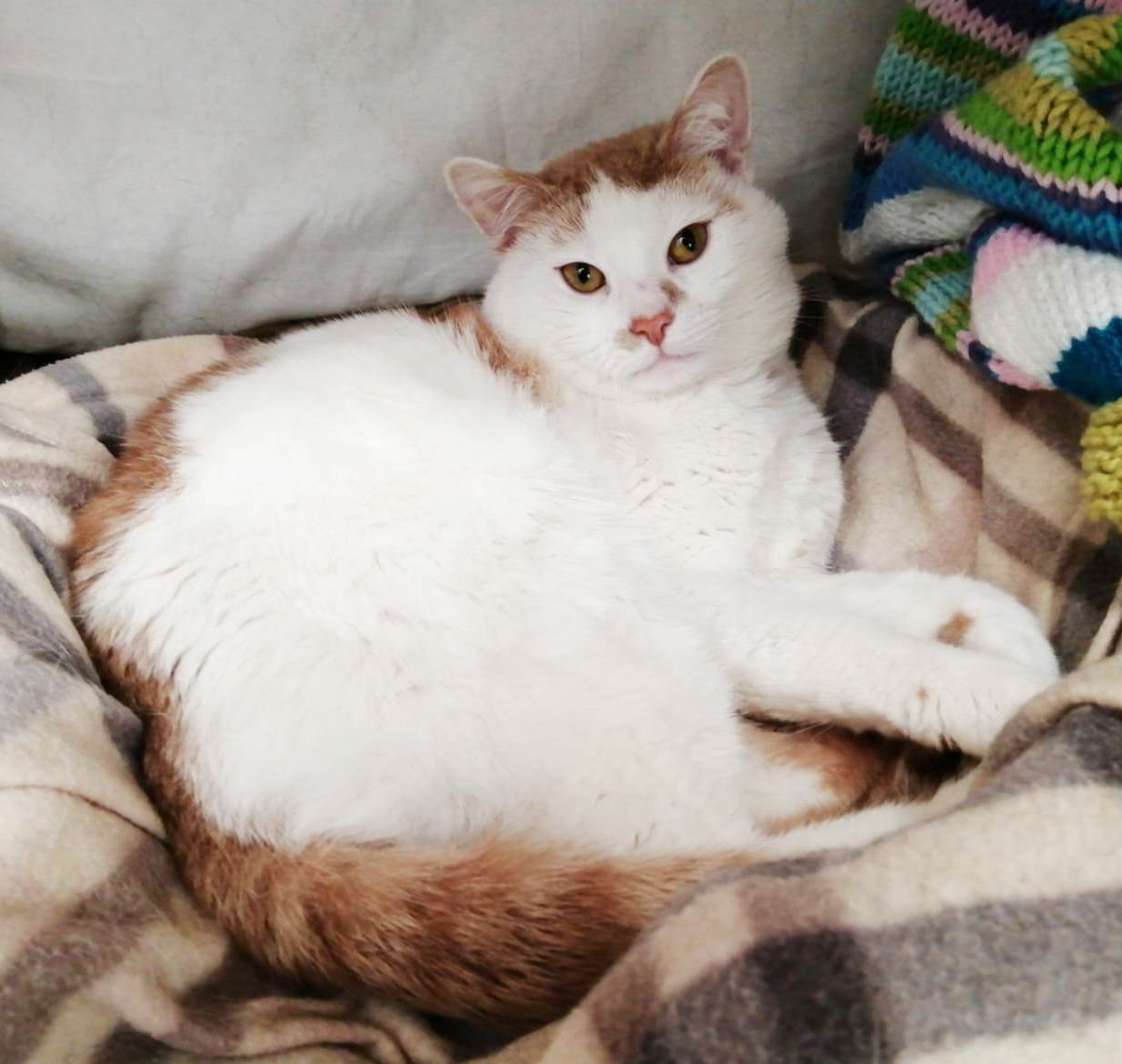 Finlay is an adorable young white and ginger lad, who has been let down so many times. He has had people booked to meet him who didn't turn up, and homes offered that have been withdrawn at the last minute.
He is one of the sweetest, most affectionate cats we have ever known and we have been saddened and so surprised that he is still waiting for a loving new home.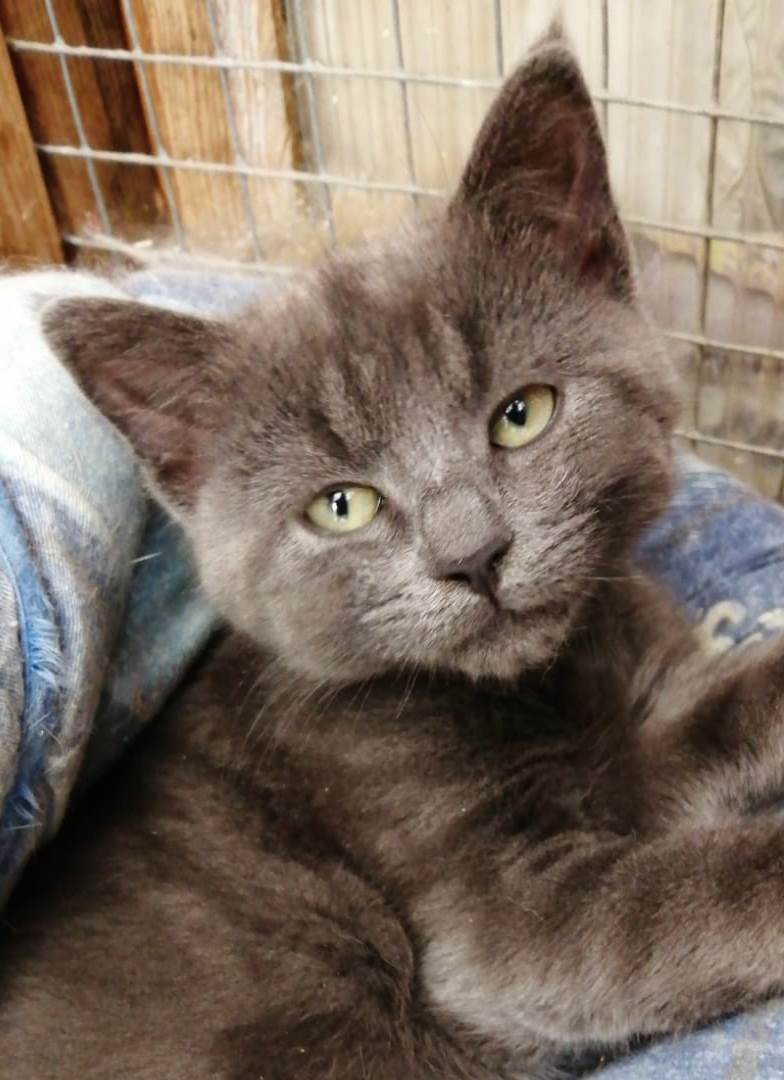 We noticed that he was a little lonely and began thinking about a companion for him. Then, just as we were almost decided, we took in a beautiful little blue orphaned kitten called Nimble. He was lonely too and when we introduced Finlay to him, it was as if their dreams had come true. Finlay immediately took Nimble under his wing and looks after him wonderfully, washing and cuddling him (which Nimble absolutely loves) and despite having their own, they even eat out of the same bowl!
Finlay is so kind to his little brother, and these two lovely young boys are now very much a pair.
They will make fantastic pets for one very lucky household.