A SPECIAL CHRISTMAS STORY:
We would like to warm your hearts as we tell you about a lovely little girl called Scarlett who brought sunshine to our rescue after so much rain.
Because she was saddened to think of rescue animals without homes at Christmas,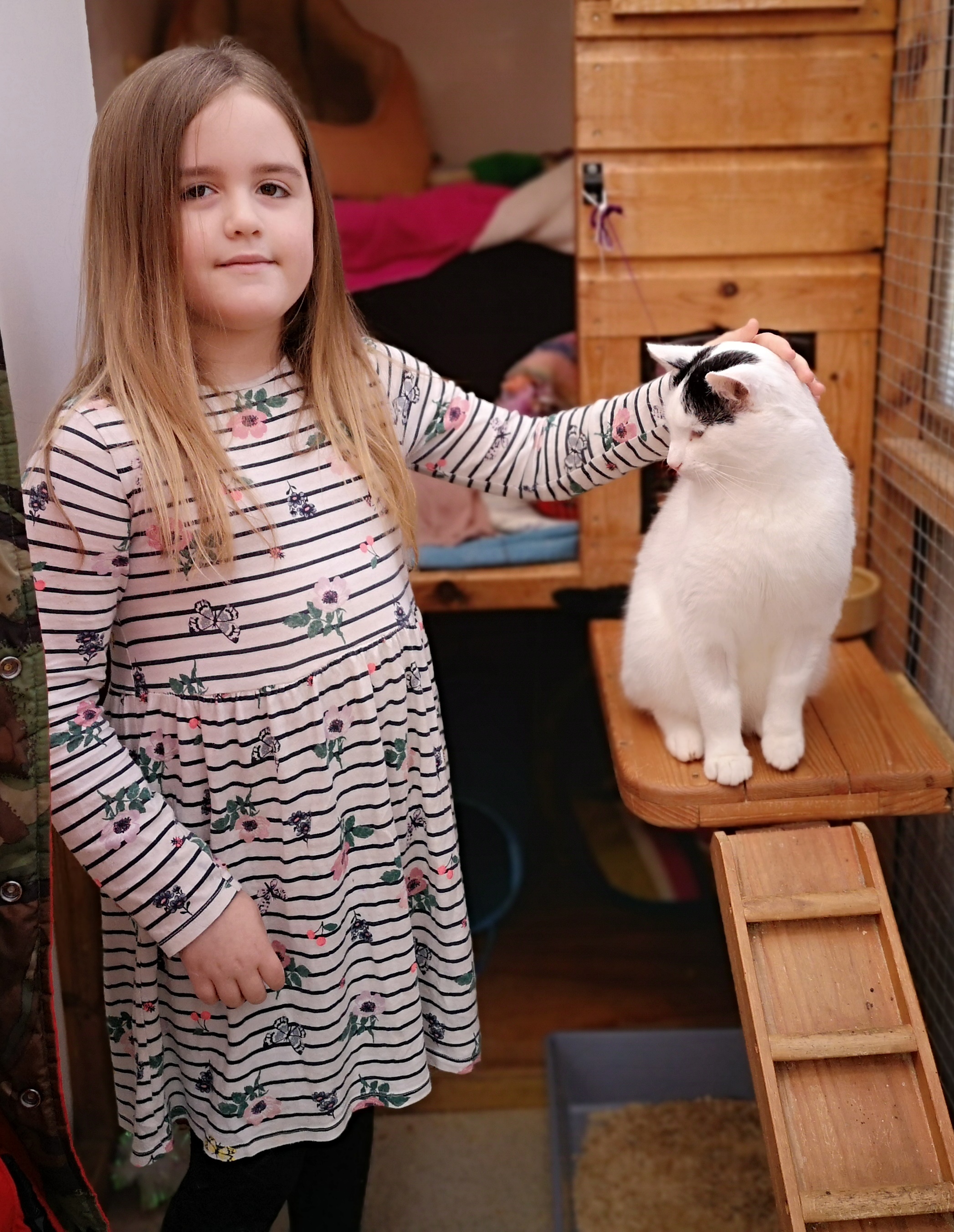 Scarlett raised funds to bring them gifts. Her Facebook page Scarlett's Santa Paws Boxes attracted lots of attention and her efforts have been truly amazing - which were supported by the likes of Purina and many well-wishers who were moved by her kindness.
On the day of her visit, accompanied by her Mum and Dad, we were overwhelmed by the food, toys, play tunnels and treats she brought. Along with a beautiful handmade card she presented to us, she had wrapped boxes with Christmas paper and stuffed them with goodies for the cats and kittens.
After a year of sadness, neglect and sickness, we were astounded by her positivity and genuine love for animals.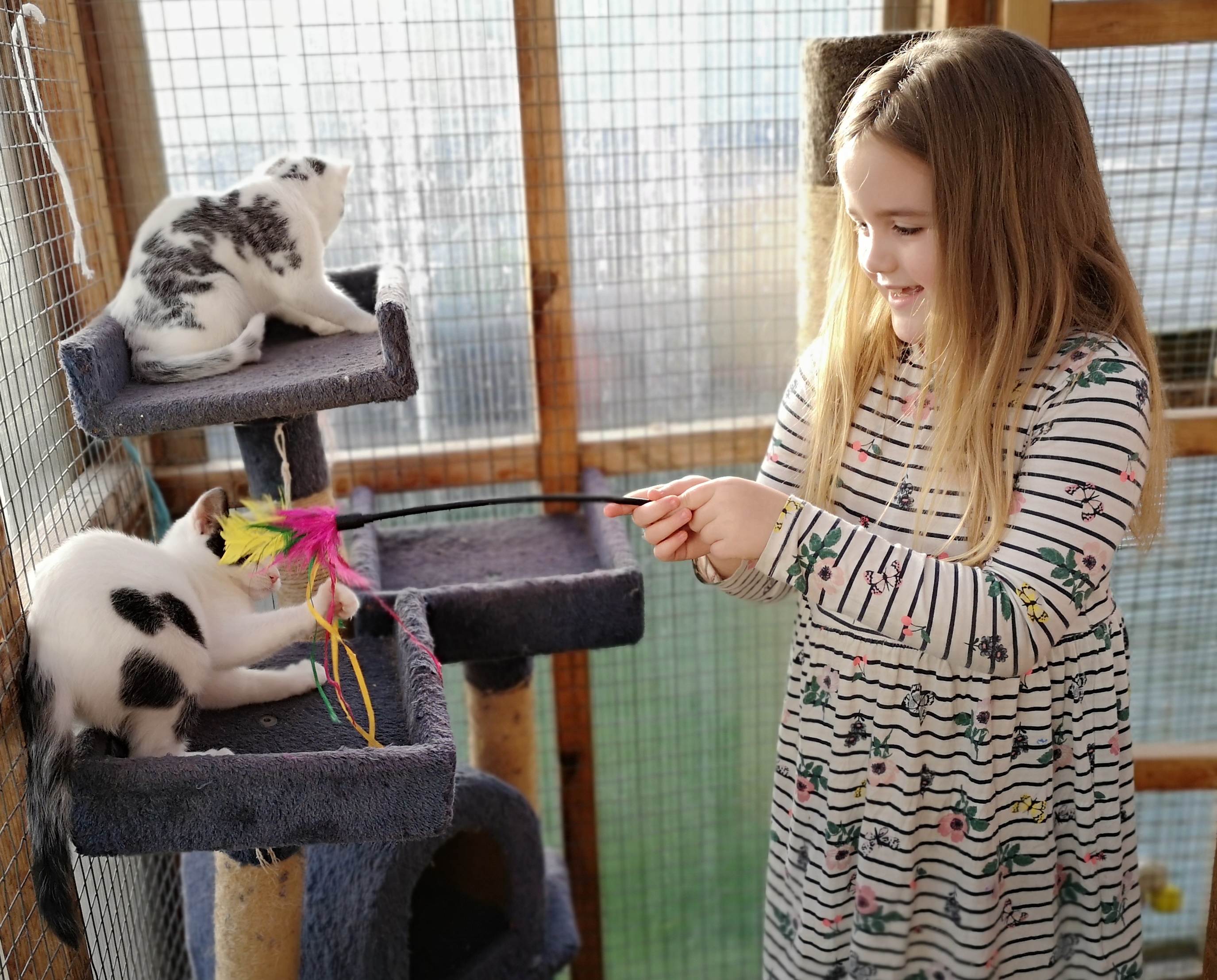 Scarlett met many of the cats and kittens in our care and gave each one of them a present. The little white and black kittens were a particular hit with her!
We had homed a good number of cats and were ready to take new ones in; each of the new cats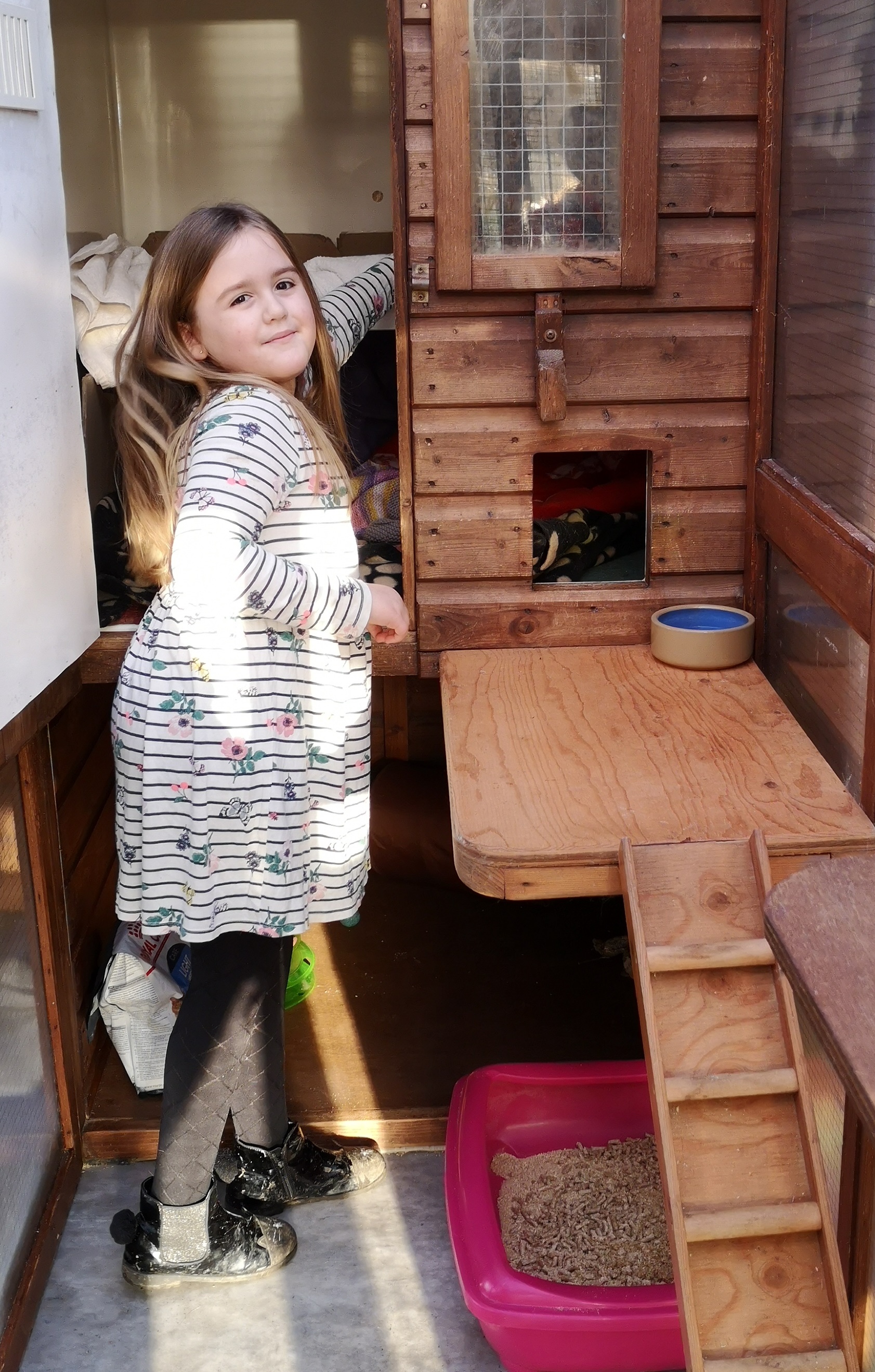 have also loved having a new toy to play with and all of them are enjoying the tasty food Scarlett donated for them.
For us, alongside the success of her project, what impressed us so much was how honestly caring she is, not only for cats but for all animals.
In this harsh modern world it is rare to meet anyone with such a good heart, but Scarlett has just that.
The warmth and light that an act of unselfish kindness can bring to the darkest of days is a lesson to us all…. and when it comes from a child, it is somehow even more poignant.
We thank Scarlett for choosing our rescue from the bottom of our hearts and all of our cats and kittens are extremely grateful to her for their lovely gifts.
Merry Christmas Scarlett to you and your family from everyone at Rolvenden Cat Rescue on two legs and on four, for your compassion and thoughtfulness.