Become an RCR Angel by Long Term Fostering
What is Long Term Fostering?
With us, long term fostering means that the cat or cats remain our ultimate responsibility whilst living with the fosterer as their own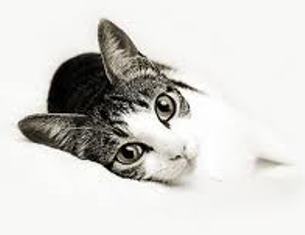 cat, with support from us. The only financial cost to a foster home is food and litter.
This means that not only are we on hand for advice but we also pay for medication, veterinary care and even flea and worming treatments as well as their regular vaccinations and health checks.

As one of our long term fosterers you will offer a safe and caring home - often indoor only - and give love and kindness to the cats in your care.

Our foster carers are special people, important to running our charity and we appreciate all they do.
Which Cats Are Available to Foster?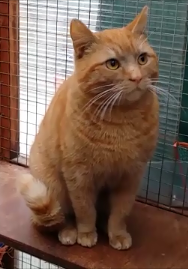 We offer certain cats to long term foster homes for a variety of reasons.
They may have an illness such as diabetes or cancer in remission, or they may have FIV.

They may have a disability caused by a birth defect or an accident, or they may be blind.

They may of course simply be elderly - needing a home due to the death of a previous owner or because their owner has replaced them with a younger cat (yes, this does happen!)

The other types of cat we offer for long term fostering,for reasons of cruelty or neglect, or a previous life without human interaction, are rather cautious or have contact issues.
These cats present slight challenges but ultimately offer a huge sense of achievement and reward to the fosterer.
Seeing a timid or traumatised cat become less fearful because of your care and the safety you have given, far outweighs the challenges.
In the case of cats with illness - they just need kindness and care in the same way as any other but with regular medication.
Disabled cats just need the protection of kind and caring owners, but are often overlooked in favour of more "perfect" cats.
Elderly cats are simply that. They have often given a lifetime of companionship and comfort only to find that in the autumn of their life, nobody wants them.
You will receive an RCR Angel Pack which contains important information about your foster cat, vaccination dates, medication and of course all of our contact details.
How to Become a Fosterer
We believe that every cat deserves the chance to be safe and to be loved, so we would like to hear from like-minded people interested in becoming one of our RCR Angels.
If that sounds like you, please contact us on 01580 241632. You can also email us at enquiries.rolvendencats@yahoo.com

CATS CURRENTLY AVAILABLE FOR FOSTERING

All the cats listed below have been overlooked time and time again....
Names: Dearie, Mama & Granny


*** HOME OFFERED ***

Age: 7, 8 & 9 Years Gender: Female Breed: DSH & DLH

About:
Dearie, Mama and Granny are lovely black and white girls with very different coat patterns.
They are three generations of one family - grandmother, mother and daughter with very little age between them. They are extremely closely bonded, with Granny being a very maternal puss to both her daughter and granddaughter, and because of this they need to be homed together.
These little ladies are inquisitive and appreciative of our presence, they always come to greet us and they can be touched, although they don't really want to be stroked - but they will definitely take chicken from our hands and Granny even stands on her back legs like a meerkat for her treats!
What they need now is a kind, patient and understanding home where the trust they have built can develop further and blossom.
If you would like to offer these darling cats a safe home where they will be loved unconditionally, please let us know by calling our centre to book an appointment to meet them.
These lovely cats are available for adoption and fostering.
Please call us on 01580 241632.
Names:

Buttons, Miss Diamond & Miss Black Fluff
*** HOME OFFERED ***

Age: 4, 3 & 3 Years Gender: Male & Female Breed: DSH & DSLH

About
Buttons, Miss Diamond and Miss Black Fluff are a bonded trio.

They came into our care from an outdoor situation, but although still timid, they are wanting to know people and are interested in what we are doing.
These cats are suitable for adoption or for long term fostering in a quiet, adult only home.
If you would like to turn their lives around by giving them a real, loving home, please do let us know by calling our centre on 01580 241632.