Guardian Angels For Pip
We brought Pip into our care in 2016. She is lucky to be alive and would not be if it hadn't been for her guardian angels, Andrea and Simon.
In their own words, this is her story….
" Pip had been abandoned by her owners 20 months ago and left to fend for herself. She had only survived by being fed periodically by some very kind people. National rescue charities were informed that Pip had a collar caught around her chest and was digging into her armpits but they could not help. Simon and I became involved when our friend Dee asked us to catch Pip. We caught Pip on Sunday 18th October. She was in a very poor condition with a large open wound under her armpit and a second collar so tight around her neck that all of her fur on her neck had gone. She was full of worms and had fleas. Pip was extremely timid and very head shy. Simon and I took Pip to our vet, Mark Hurst at Barrow Hill Ashford.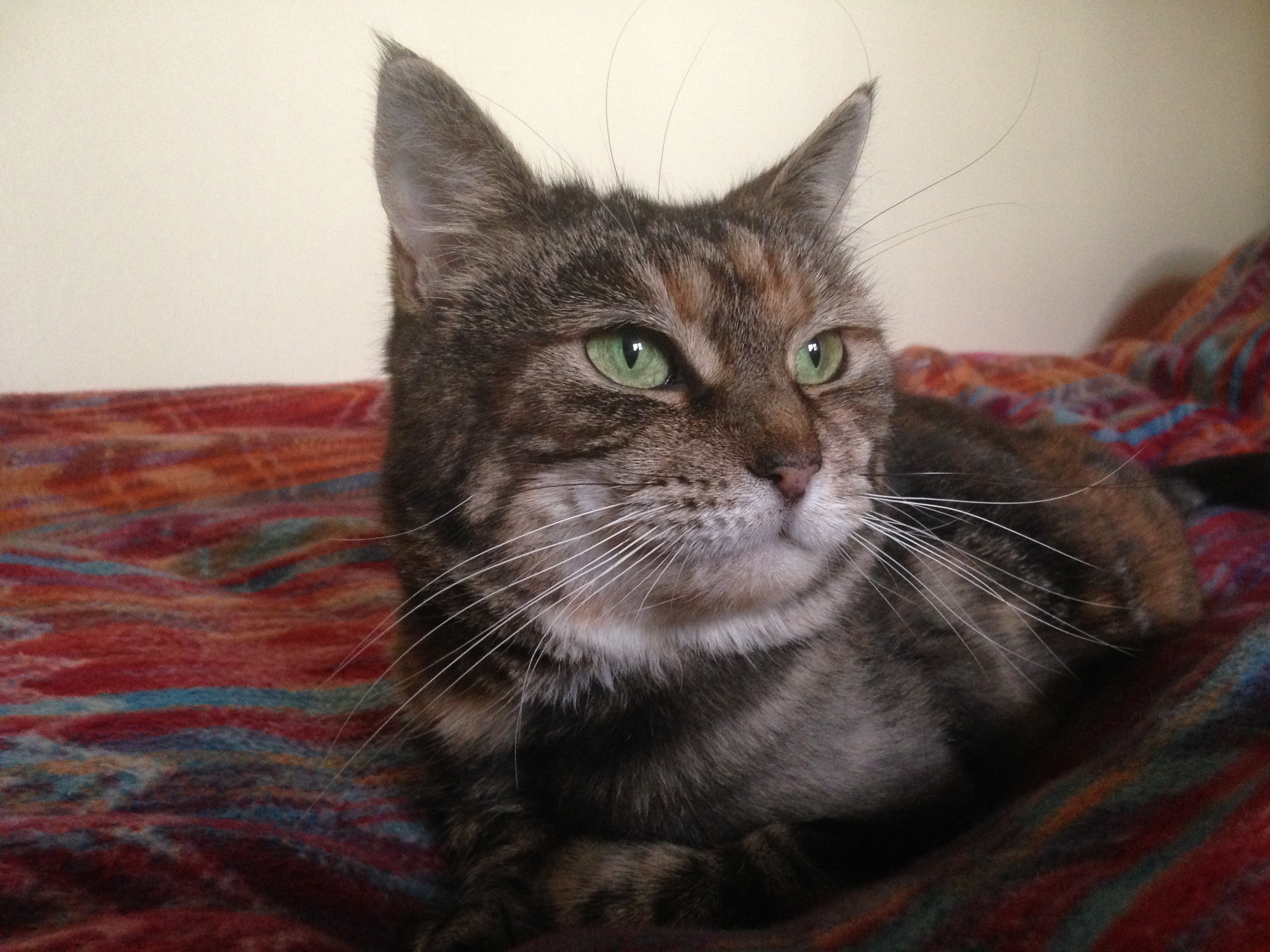 On inspection Pip not only had the more obvious medical problems but she also had severely infected gums and bad and broken teeth. We decided to do our best for Pip so booked her in for removal of the 5 broken and infected teeth and an extended course of antibiotics. After she had recovered from the removal of her bad teeth we decided to opt for a complex and ground breaking operation to repair the open wound in Pip's armpit. The operation was a success and Pip is now ready to find a new home.
During her stay with us Pip has become very loving and attentive. She is still a little timid but after being homeless for such a long time it isn't a surprise. I think Pip would flourish in a quiet household without children and she would probably feel safer indoors. That being said she loves to look out of the window and watch the world go by. Pip is the sweetest natured cat and she would make someone the most loyal and loving companion".
Abandoning cats to fend for themselves is an unnecessary and heartless act and so often they fare very badly indeed. They live in constant fear and as well as finding shelter they are faced with feeding themselves – something will be alien to them. If you see a cat suffering hunger or distress, please don't turn away. Stepping in to help could be the difference between life and death for them.
It is truly wonderful to know that there are people like Andrea and Simon in the world.
This is the damage collars can do
The cat in this photograph was in our care in 2013 - thankfully recovered and wasre-homed

© Copyright Rolvenden Cat Rescue | Registered Charity Number 1141631 | All rights reserved | 01580 241632