Left On a Stranger's Doorstep....
These little kittens were sealed into a box without food or water and left on a stranger's doorstep in Westfield near Hastings, where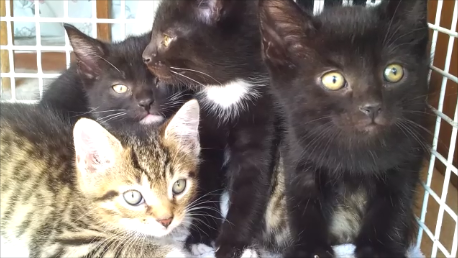 they were discovered on opening the front door in the morning.
Thankfully the person who found them was conscientious and tried to find a place for them to go. Three rescues refused to take them stating that they had no space for them. We were the fourth rescue that was contacted and thankfully, we were able to offer them a lifeline and bring them into our care.
They were well socialised little kitties seemed in good health. Just what the thinking was behind abandoning them in this manner is unknown, but the facts are that overnight, anything could have happened to them.
Assuming that whoever finds abandoned animals will be kind to them and do the right thing is ill informed. These kittens were lucky, but so many more who are abandoned in this way are not.
They were beautiful kittens and it wasn't long before they found safe and loving homes.
We are so happy to be able to say that all of these gorgeous little babies found loving, forever homes. The two little tabbies – Ivan and Woody – were homed together first and after a short wait, Frankie, Archie and Bertie were offered a home where they also could stay together.
Happy endings like this are what we always aim for and we work hard to ensure that all of our cats find safe and caring homes.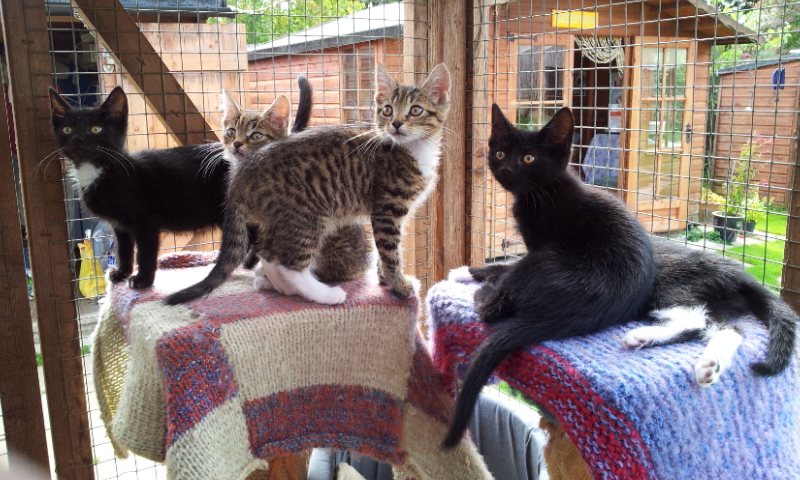 Copyright © Rolvenden Cat Rescue | Registered Charity Number 1141631 | 01580 241632 |All rights reserved