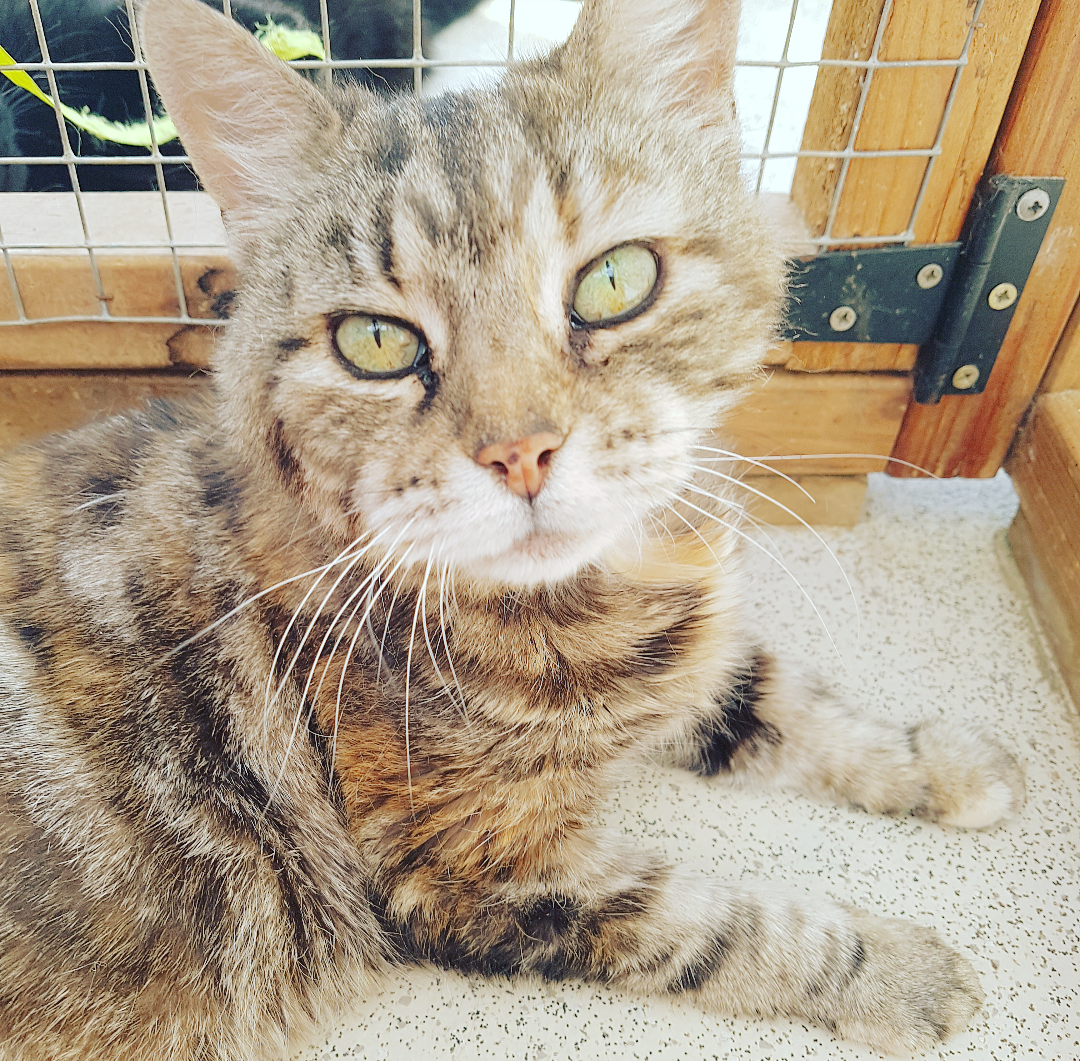 When Mabel was brought to our attention she was a very sick cat. She is at least 14 years old, an elderly puss who has certainly had a home, but has for some reason found herself on the streets.
She was suffering from a huge infected abscess that caused her immense pain and sickness. She was unable to feed herself and was slowly starving to death.
On coming into our care, she was given immediate veterinary treatment which she responded to very well – although the infection has taken its toll on her. She is also still very weak due to starvation and dehydration but we are hopeful for her recovery.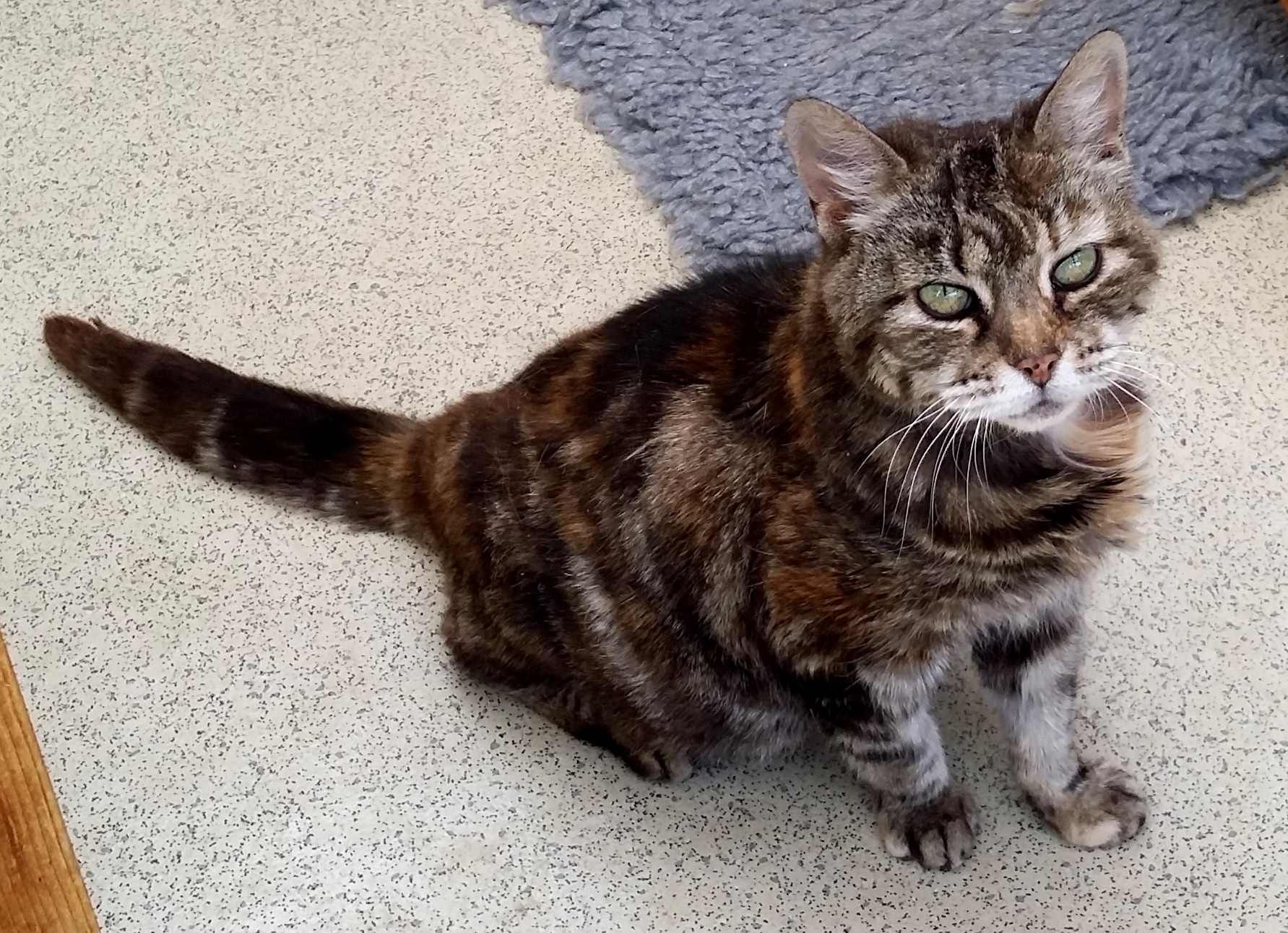 She is an extremely gentle, trusting and loving puss who although may not have many years in a new home, has lots of love to give.
Sadly, this is what happens when cats are abandoned to fend for themselves. Imagine being happy in your home, happy because of very simple things such as someone to stroke your fur, a soft bed to sleep on, fresh water and a pouch or tin of food on a regular basis when suddenly this is taken from you. Perhaps the person you love dies or is taken away, perhaps people are fed up with you now you are old, perhaps you went out and were frightened by something, became disorientated and couldn't find your way home.. whatever the reason becoming "stray" is a terrifying and confusing state and the majority of cats don't survive without intervention.
Mabel would have died of a combination of infection and lack of food and water had she not come to our attention.
Please do not assume that a cat at your door, in your garden or under your car has a home to go to. Cats in need of help go to where people are because they have known kindness from them. Food, water and a place of safety does save cats lives and informing rescues helps them to find their owner if they are lost or a loving new home.
Mabel was lucky and she found a new home full of love, safety and happiness.
© Copyright Rolvenden Cat Rescue | Registered Charity Number 1141631 | All rights reserved | 01580 241632